All materials are selected with care
Enhance your credibility with certified products
Materials should always be selected with care. They must fit your brand's requirements for quality and function – and must be made with care for people and the environment. As a minimum, every product made at our factories is OEKO-TEX STANDARD 100-certified. This is your guarantee for responsible manufacturing practices and products that are 100% free of hazardous chemicals.
Our certifications – your guarantee
AT HRT TEXTILES, we uphold strict standards for our production processes and the materials used in the garments we produce. And it's not just empty words – our certifications are the indisputable proof that we walk the talk.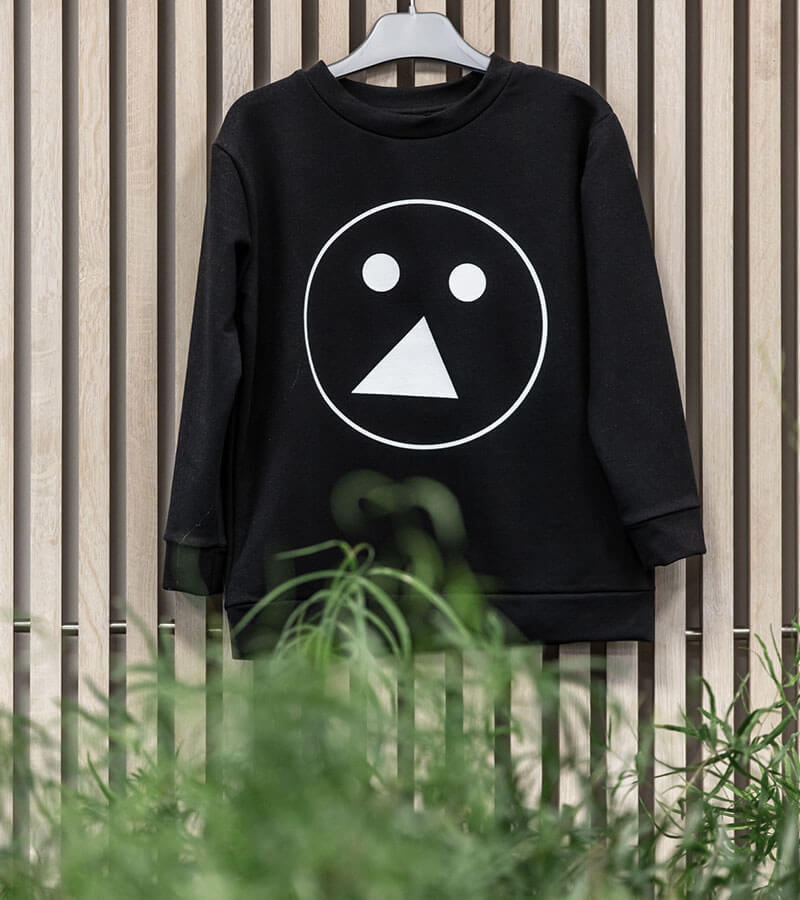 HRT TEXTILES has been GOTS-certified since 2008
Global Organic Textile Standard (GOTS) is recognized as the world's leading processing standard for textiles made of organic fibers. GOTS was developed to be a leading international standard for high-quality organic textile production throughout the value chain – from seeding of crops and a responsible refinement, to final certification of the finished textile product.
GOTS certification requires both environmental and social responsibility. A product bearing the GOTS label must contain at least 95% certified organic fibers. GOTS also guarantees that chemicals used in production meet strict toxicity requirements, as it prohibits the use of chemicals known to be toxic, carcinogenic, endocrine-disrupting or polluting. GOTS also defines standards for the processing of wastewater, employee working hours, the right to organize and join unions, and workplace safety.
The GOTS quality assurance system involves on-site inspection and certification of both farmers and manufacturers. To ensure high integrity, the inspections are always conducted by independent and accredited bodies.
We produce with care for people and the environment
HRT TEXTILES has delivered OEKO-TEX-certified products since 1995
As a minimum, all our fabrics meets the requirements of OEKO-TEX Standard 100. But what does that mean for you as a fashion brand?
OEKO-TEX, a voluntary labelling system operated by the international OEKO-TEX Association, is one of world's leading ecolabels for textiles. A product bearing the OEKO-TEX ecolabel is certified to be free of troublesome and hazardous substances.
The standard goes far beyond the requirements of Danish legislation and the EU's REACH regulations, making it a good tool for ensuring compliance with legal regulations on harmful chemicals in products. Testing and inspection are conducted by approved OEKO-TEX institutes to guarantee credibility and reduce the risk of error.
Merino wool
We love merino wool and have been working with it for decades. Using high-quality, responsibly produced materials is essential to us. We do not accept mulesing and can guarantee that our yarn suppliers only use wool that is documented as 100% mulesing-free. We require all partners working with animals to respect the World Organization for Animal Health's "Five Freedoms" animal welfare policy, as outlined below.
Five freedoms
Freedom from hunger, malnutrition, and thirst
Freedom from fear and distress
Freedom from physical and thermal discomfort
Freedom from pain, injury, or disease
Freedom to express normal behavior
Cotton
Whether conventional or organic cotton, we only use quality fibers that are grown under responsible conditions. As a minimum requirement, all cotton used at our factories is OEKO-TEX Standard 100-certified as a guarantee against hazardous chemicals. In 2020, 74% of all cotton used in our production was organic, GOTS-certified cotton. In 2021, this share of GOTS-certified cotton will be even higher.
Other materials
In addition to merino wool and cotton, we use other materials meeting our strict standards of quality, comfort and responsibility. Tencel™ and EcoVero™ are just a few examples of the materials we recommend and use. The products we produce must make a real and important difference for you as a fashion brand and for your customers.